Review of Lihue, Hawaii - waterfalls, the canyon, beautiful swaying palm trees and amazing sunsets. Lush greenery. Amazing food. Highly recommend.
---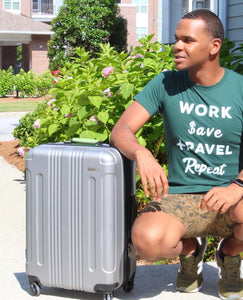 I would like to take a moment to showcase this young gentleman on this Travel Tuesday. Reggie is a Flight Attendant with Delta Airlines and is using his free time to show the world what it's all about. He is very active on social media and YouTube. He has great travel tips and product reviews (including my own) for his followers.  Follow Reggie on his journeys and look out for him on your next Delta flight! He is also a journalist as a Travel Contributor for StyleMagazine.com and gives readers a special, inside look of hotels, resorts, spas, restaurants, travel excursions,...
---
Today is my favorite, it's #TravelTuesday here at TSP. I bumped into this beautiful young lady, Kat through Instagram while searching for awesome travel photos (she has quite a few). She is a Flight Attendant up in the clouds exploring this amazing world while I'm on the ground in a call center. Kat recently had the chance to visit the brand new TWA Hotel at the JFK Airport in Queens and was kind enough to share her experience with us. Her pictures are the best!! She looks like she came straight from the 60's!  Thank you so much for sharing...
---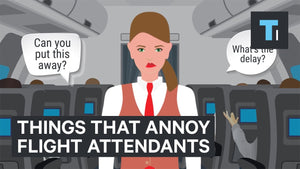 Flight Attendants have pet peeves too. Don't be a flight attendant pest.
---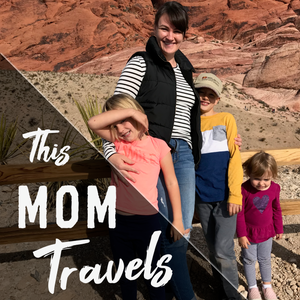 I met Britta a few years ago when we were LuLaRoe'ing. At the time we didn't know we had so many similarities and grew to become friends. Britta is a full time Mom of 3 beautiful, smart and independent children. She is happily married and they make a great team. I think Britta is an amazing Mom because she puts her family first; always. She also looks flawless; always and hey, let's be serious that's a priority most of us don't achieve on a daily basis. As an OCD controlling Mama I totally understand Britta's responses. I have the same struggles! Take a moment...